2023 DMG Conference Speakers
---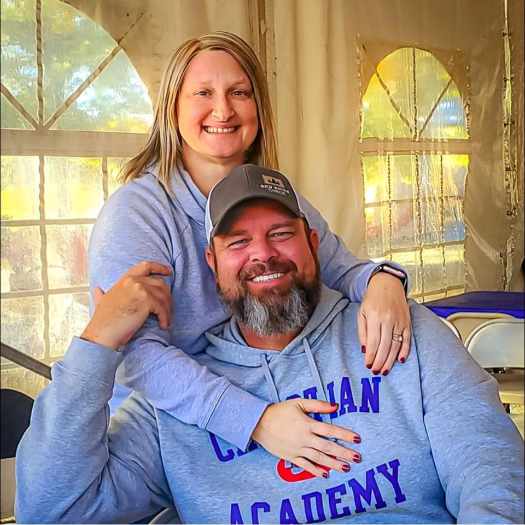 Todd Stinson
Todd Stinson is a full-time Deaf Pastor who founded, and has led for the past 10 years, the Deaf Ministry at Northeast Christian Church in Louisville, KY.
Todd has been involved with various deaf ministries for the past 21 years and continues to believe in Jesus and His almighty work in him to expand His kingdom at Northeast Christian Church.
Todd also serves as a certified peer support specialist for several agencies and a photographer for C Todd Stinson Photography LLC.
Todd is married to Amber of 14 years and has three children, Maureen (26), Mae (23), and Parker (13), and two grandchildren, Luke (3) and Sadie Grace (1). Amber is a Speech-Language Pathologist at Norton Autism Center and the CEO and founder of East Louisville Speech Therapy. Maureen married Troy and lives in Alabama. Mae is a graduate of the University of Louisville, an intern administrative for Emmanuel Baptist Church, and is involved in the campus outreach ministry at the University of Louisville. Parker attends the Christian Academy of Louisville.
Todd's favorite verse is Matthew 5:1-12, the greatest sermon ever on the Mount of Beatitudes.
---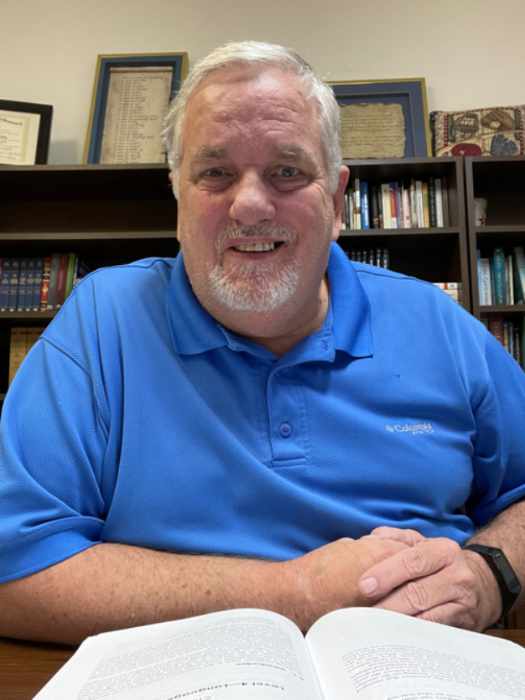 Rick McClain
Dr. Rickey A. McClain lives in North Fort Myers, FL and currently serves in a variety of roles. He's a Consultant, an American Sign Language teacher, a College Professor in Deaf Ministry, a Counselor, and a Coach.
His Passion is Pastoral Ministry.
Dr. McClain previously served as a Director of Deaf Missions Training Center in Council Bluffs, IA. While working with Deaf Missions, he had the privilege to serve as a Facilitator for the ASLV Bible Translation Project on the book of Leviticus. This project was completed in 2021.
He has also served as a Pastor in the Church of the Nazarene in Kansas, Missouri, North Carolina, and Oregon and is an ordained elder in the Church of the Nazarene (1978).
Dr. McClain and his wife, Deb, have been married since 1976 and together have two grown children (Debbie Hause and Diana McClain-Wagoner) and four Grandchildren. He enjoys spending time with his family, rooting for the Ohio State Buckeyes (especially IF they win!), and enjoying the landscape of Golf!
Rev. McClain's favorite Scripture, his life verse since the beginning of his ministry, is Mark 5:19. "And he went away and began to proclaim in the Decapolis how much Jesus had done for him, and everyone marveled."
---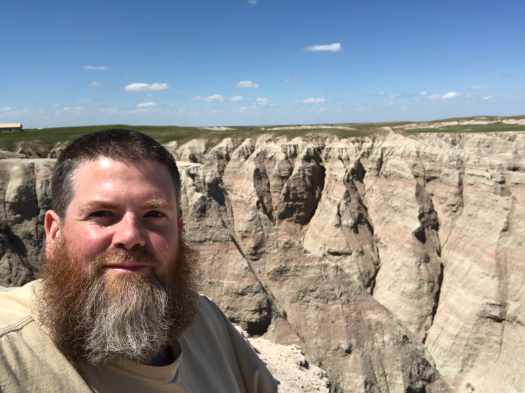 Matthew Dixon
My name is Matthew Dixon, I am currently leading and serving in various ministries. I have several roles: (1) Director of Deafquake, a Christian camp for the Deaf, Hard of Hearing, and CODA in Alabama, (2) Director of Deaf Men Zone, a Christian retreat and conference for Deaf men, and (3) Coordinator of JrABCD, a teen group conference under Alabama Baptist Conference of the Deaf.
I grew up attending different churches and accepted Jesus Christ as my Lord and Savior at the age of 21 years old in October 2001. When I was 24 years old, I became involved in youth ministries. I volunteered as a camp counselor at Camp Shocco for the Deaf and served in a few Vacation Bible Schools.
I served as a camp counselor at Camp Shocco for the Deaf from 2004 to 2010, assistant director from 2011 to 2012, and co-director from 2013 to 2016 for Camp Shocco for the Deaf. After moving the camp to a different location in 2017, the camp's name changed to Deaf Camp at Children's Harbor. I have been the director since 2017. In 2019, the camp's name changed to Deafquake and can be used at various locations in the future. As Deafquake grew stronger, I passed on most of my director's duties to the others on the administrative team. I am very thankful for God to guide us through difficult times where we rebuilt the camp. Also, I am blessed to have a wonderful administrative team to run the camp in the past 3 years.
After the summer of 2004, my interest working with children and teens led me to apply as a residential advisor at Alabama School for the Deaf. I worked as a residential advisor for more than 18 years. I became a Student Life Supervisor in October 2022. I look forward to working there for more years to come.
My favorite Bible verse is 1 Peter 4:8. "Above all, keep loving one another earnestly, since love covers a multitude of sins." We live in the world of sinners and we are to love them no matter what they have done against us as if God continues loving them while they are still sinning. It is better to show them love than with hate. Romans 12:9 states, "Let love be genuine. Abhor what is evil; hold fast to what is good."
My favorite things to do are playing board and card games, playing golf, traveling, camping, fishing, and watching movies.